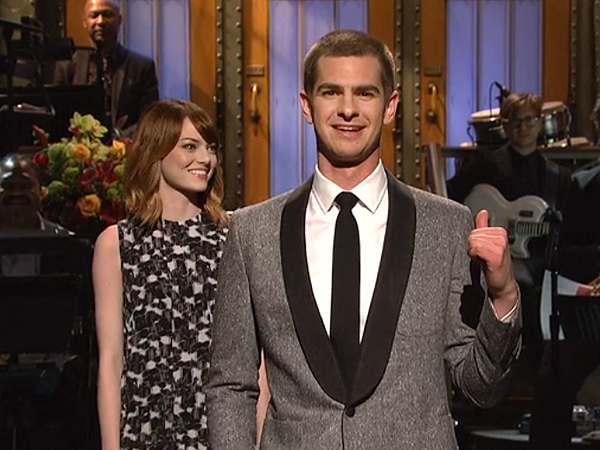 Here are the highlights of the show.
1. Andrew and Onscreen and offscreen Girlfriend can't seem to get a kiss in, having to enlist Coldplay's Chris Martin's help.
2. The show addressed the issue of Donald Sterling's racial comment, they enlisted Bobby Moynihan to portray Donald Sterling as he tries to give a press conference to apologize which escalates the whole issue.
3. One of the best skits of the night was Philip K Dick-esque trailer called The Beygency. Garfield plays a man who makes the mistake of admitting he is not so wild about one of Beyonce's songs