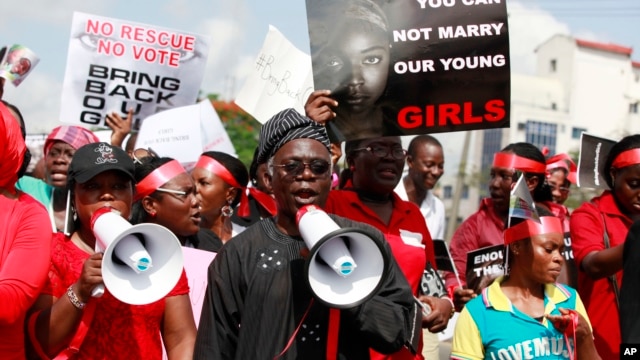 It has been reported that more girls have been kidnapped by boko haram. 8 girls were taken from their homes in the middle of the night, The girls are aged between 12-15 years old. According to VOA, they were taken in the midnight of Monday - Tuesday.
Lazarus Musa, a resident of the village of Warabe, told Reuters that armed men had opened fire during the raid.
"They were many, and all of them carried guns. They came in two vehicles painted in army color. They started shooting in our village," Musa said by telephone from the village in the hilly Gwoza area, Boko Haram's main base.
A police source, who could not be named, said the girls were taken away on trucks, along with looted livestock and food.