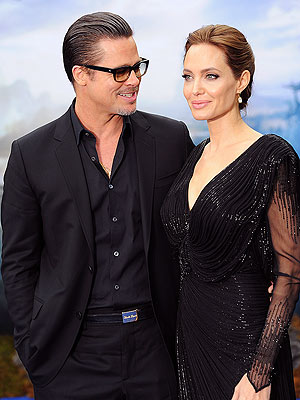 The actress, filmmaker and UNHCR Special Envoy also used the occasion to raise awareness of the
kidnapped Nigerian schoolgirls
, saying, "We should attack [the kidnappers] from all sides."
Also at the event was
Elle Fanning
who said of her Oscar-winning costar, "The first time I met her at the studio, she gave me a great big hug and said, 'We're going to have so much fun doing this.' "
And even though a former PEOPLE
Sexiest Man Alive
was standing nearby, when asked who her Prince Charming would be, tFanning, 16, told reporters, "I've always had a crush on
Ryan Gosling
."
Actor Sam Riley was asked what it was like to be Jolie's minion. "There are worse jobs," he said. "It was fun being her lackey."
The World of
Maleficent
costume exhibit will be on display at Sky Studios in London's O2 arena from May 24 to June 14.